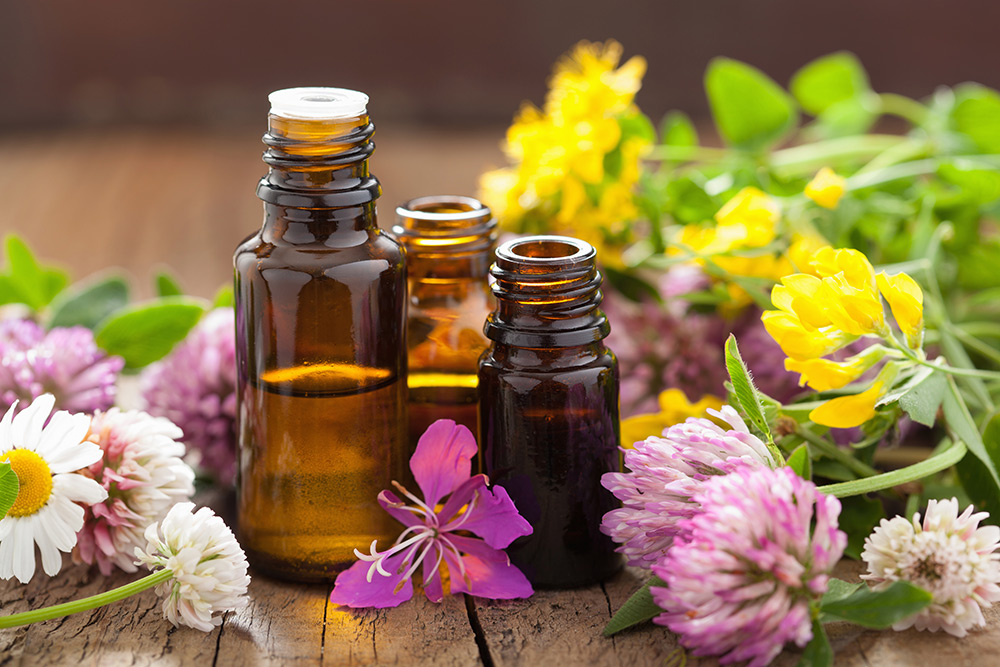 The Art and Science of Aromatherapy Certification Program
Price: $2,000
Dates: To Be Announced
Length: This Certification Program is taught in six weekends.
Time: Friday 3:30PM – 7:30PM and Saturday and Sunday 9AM – 5PM
Instructor: Christina Polnyj, BA, LMT, CA
Location: Gainesville, FL
Hours: 235 Florida
Payment plans are available.  Anyone may register for this entry level program.  There are no prerequisites and no previous Aromatherapy Training is required. 
Learn to become a professionally qualified Aromatherapist in this 235 hour hands on training.  In this course you will study the therapeutic uses of 60 essential oils and how to safely use them in your business and personally.
Enjoy a new career in Aromatherapy
Grow your existing healthcare practice
Enrich your self-care skills for your home and family
Learn effective consultation skills
Understand how to use essential oils safely and therapeutically
Prepare your own natural organic bodycare products
Included in The Cost of The Program:
$700 worth of products individually created by each student
Your own 300 page manual
Free access to the Aromahead online Anatomy & Physiology class
Products made include:  Essential oil inhalers, Bath Salts, Lotions, Body Butter, Oil Blends, Salt and Sugar Scrubs, Hydrosol Sprays, Room Sprays, Lip Balms, Travel Kits, First Aid Kits, Flower Essence Blends, Steam Blends, Sachets, Potpourri, Incense, Salves and more.
Goals and Objectives
This coarse is designed to help students develop the necessary skills to become skilled and qualified Aromatherapists.  This course provides instruction in several key elements crucial to developing the requisite skills demanded of the qualified Aromatherapist.  These include training in:
Safety – Depending upon the oil, efficacy guided by safety concerns will dictate how a given oil can be applied (for example, via inhalation or direct application to skin).  This course will train students in the safe and effective application of 60 oils.
Assessment – Depending upon issues the client wants or needs to address, different oils or combinations of oils are indicated.  This course will train students in developing skills and techniques to effectively and confidently assess a client's needs.
Efficacy of the oils – This course will train the student in the fundamental chemistry and therapeutic qualities of  60 oils.  Training in both these qualities, as well as exposure to the energetic aspects of the oils, will enable the student to learn which conditions and   application goals are best satisfied by a given oil or blends of oils, and how different oils complement other oils to develop the most effective blend.
Personal care products – This course will instruct students how to create a variety of body care products based on essential oils that can be used for both personal and professional use.
Business skills – The ability to develop a successful practice in Aromatherapy requires an appropriate mix of skill as a practitioner of Aromatherapy coupled with business acumen.  This course will instruct students in such fundamental aspects of starting an Aromatherapy business as the mechanics of product labeling, setting appropriate price points for selling products and consultation fees, and how industry related professional organizations can support your business.
Successful completion of this course will prepare students for a broad spectrum of ways to implement essential oils as part of their career path.  These possibilities range from using essential oils as a complementary adjunct in their practice in the healing arts such as massage therapy or nursing to pursuing and establishing a business as an Aromatherapist providing consultations and selling products commercially.